APOLLON MARBLES
Marble Trade & Processing, Natural & Artificial Stones Kalamata


Our company "Apollon Marbles" located in Kalamata, has been operating since 2004 with the trading and processing of natural and artificial rocks, offering high quality products and services in Kalamata and throughout Greece upon request.
Featuring a wide variety of tiles, marbles, granites, technogranites and other natural rocks, our company and our experienced team can undertake and perform any work related to the processing and installation of tiles, marbles, granites and artisans. will make your home or business separate.
Taking into consideration the complete satisfaction of the needs of each client we can do the work you want in your home or business (hotels, cafes, businesses, shops) and guarantee you the perfect aesthetic result with emphasis on detail.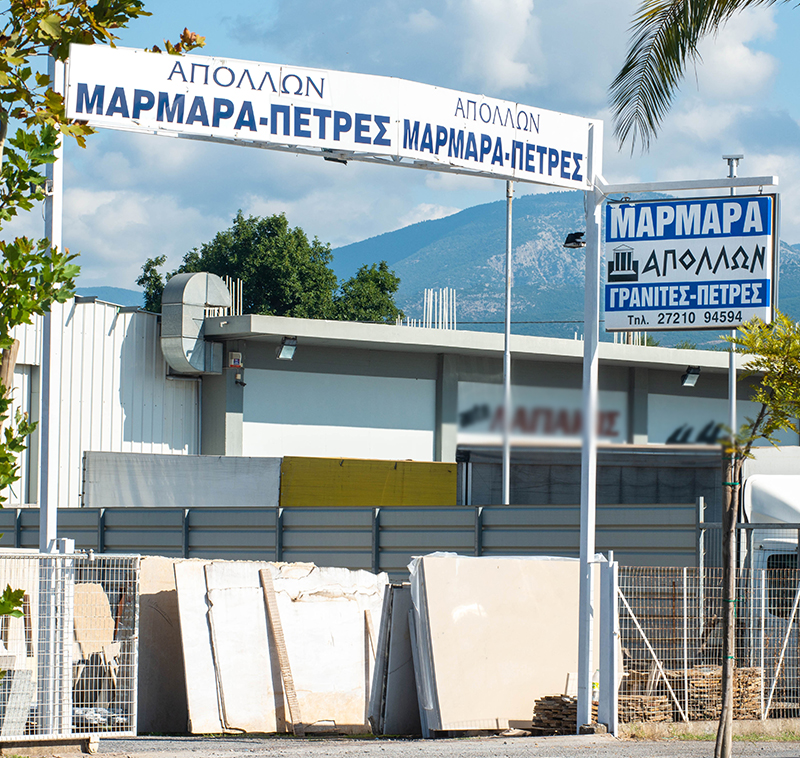 ---
EXPERIENCE & PROFESSIONALISM

All our suggestions are tailored to your own personal style and we always recommend the best, and tested by us, materials available in the market so we can be sure of your excellent quality and satisfaction.
On our part, we always ensure that we comply with all required specifications of each project and ensure that it is completed within the agreed timetable from the outset.
Throughout the years we have been active in the field, we have undertaken and completed a large number of projects in houses, hotels and business premises in Kalamata and throughout Greece.
Contact us and we will come to your place to study it, identify its needs and give you the appropriate suggestion. We serve Kalamata and all of Greece immediately upon request.